If you are reading this then there is a good chance that you might be coming to Keble from one of our partner universities in the United States. 
It's a good idea to check out our Sports & Societies page to get an idea of some of the things you might be able to get up to when you are studying over here. Our Freshers Website also has lots of information that you may find helpful.
Please feel free to contact members of the JCR committee if you have any questions, we can't wait to meet you soon!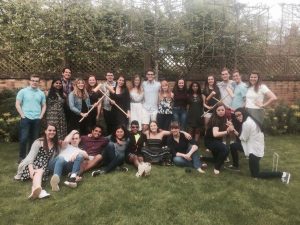 Keble-University of Georgia 'Summer Garden Party'.