Committee:
This is your JCR committee! We're here to represent you to College, University and the outside world. Each position has a specific responsibility, so if you need help or information just browse through below and get in touch with whoever suits your needs most. If you're unsure, our president is always more than happy to help and point you in the right direction.
President:   Caitlin Brown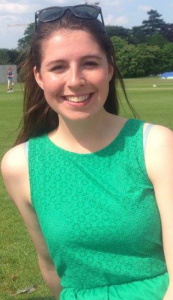 I'm Caitlin, a second year Geographer and your JCR President for 2016/17. My primary role is to represent both individuals and the Keble JCR (Junior Common Room) to college and university administration. Additionally I help coordinate the many fun events put on by the JCR throughout the year in conjunction with the rest of your fantastic JCR Committee, working to enhance your time here at Keble. My absolute priority is Keble's students so if there is anything that can help make Keble better for you, from concerns you have to exciting ideas we can help organise then please do contact me via email, fb, or just stop me around college whenever for a chat.
My goal is to enrich our college's vibrant community to the benefit of all its wonderful members, and I cannot wait to see everyone at the weekly JCR Meetings, Sundays at 8:15pm in the JCR!
Keble Love x
---
Vice-President:   Megan Donnett
I deal with domestic issues around college. This includes anything to do with food in hall, laundry facilities, the cafe and the bar. I also assist Caitlin with her Presidential duties, link the JCR with visiting students and sit in on selected College Committee meetings. Come to me with any domestic-related concerns and I'll be happy to help out!
---
Treasurer:   John Bryant
I look after the day-to-day financial affairs of the JCR and manage our ever-growing surplus! I monitor the spending of officers and sports captains, and transfer money as agreed by the JCR. Also, I'm responsible for organising the Matriculation and JCR photos, Trinity term Punts and any maintenance of JCR equipment. Please get in touch if you need reimbursing for spending agreed by the JCR or if you want to find out more about claiming money from the Blues Fund.
---
Secretary:   Verity Bligh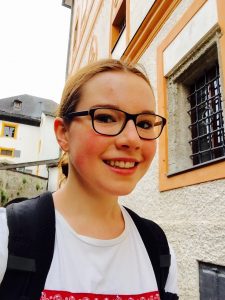 I act as a point of communication between the JCR committee and the other members of the JCR. I send emails to the JCR with details about the JCR meetings, elections, motions, and anything-else that either I or the president receives from within or without the college that is of important information to the JCR, including exciting opportunities and events. I write the agenda for meetings, including motions and hustings for elections, as well as the minutes for the meetings. I help the President with general, administration, such as dealing with emails. I also organise publicity and collaborate with the Arts and Publications Representative to update the JCR website. It is my role to organise the food and drink for JCR meetings too. I am available to answer any queries or concerns about motions, meetings, the committee, or the JCR in general. If you wish to ask me anything, then you are more than welcome to email me.
---
Academic Affairs Officer:   Matt Roberts
I am your first port of call if you encounter any academic problems; whether it's something you don't feel you can ask your tutor or simply because you may be struggling with workload. I am effectively the middle man between Keble students and the academic staff; if you have any concerns or ideas, do let me know..
In terms of Access, I am responsible for recruiting student volunteers to become involved with Keble's very own outreach program – Keble At Large. Our goal is to inspire school age children who may not have ever even considered higher education to apply to Oxford. By answering their questions and showing that, in general, we're very normal people (!); we hope to bust those potentially off-putting myths that surround Oxford. If you are a Keble student interested in becoming involved with the program, do feel free to contact me.
---
Welfare Officers:   Ellie Gomes and Jan Thilakawardana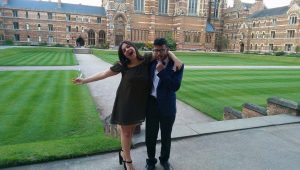 Hey Keble! We're your welfare reps this year and our job is basically to make sure life at Keble is as enjoyable and comfortable as possible for students. We organise Welfare Teas and the Welfare Fair, can provide free condoms, dental dams, lube, and pregnancy tests on request, and also try to raise awareness of welfare issues (such as STIs, revision, stress, and mental health). We are ably supported by an amazing team of peer supporters and we all hope that if you should ever have any issues or if you would simply like a chat you will get in contact with one of us.
Check out the welfare page on the website for more info on our roles and other useful welfare info! x
---
Equal Opportunities Officer:   Folarin Odunubi
My role is to
actively ensure no member of Keble JCR is discriminated against on grounds of their race, gender, religion, nationality, colour, sexual orientation, age, disability or belief. I will work closely with the Disabilities, BME, International Affairs, LGBTQ, Welfare and Academic Affairs & Access representatives, to guarantee the representations of minority interests both within Keble College and at University level. I work closely with these representatives in putting on events within College aimed at raising awareness of initiatives operating within Oxford and ensuring all minorities have access to vital information. If you have any concerns regarding these areas, don't hesitate to drop me a line!
---
Accommodation Officer:   Anna Barona
My role involves solving any accommodation related problems that you may encounter during your time at Keble, whether you are living in college or outside. I'm also responsible for organising the room ballot for first and second years. If you have any issues or questions, please don't hesitate to contact
Careers and Alumni Relations Officer:   Shakeel Hashim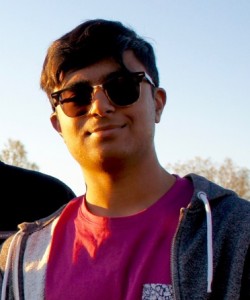 My role is to help you with everything career related, acting as a liaison between the JCR, the Development Office, the Careers Service and careers societies. This involves organising and advertising useful events, helping you find internships and assisting you in getting advice on all careers-related matters. If you've got any questions that come under the careers umbrella, don't hesitate to drop me a message!
---
OUSU Representative:   Richard Matousek
I am Keble's rep for Oxford University Students' Union (OUSU), and my role is to represent our JCR at OUSU by going to meetings to vote on Union matters, putting forward your views and doing my best to make sure you all have a fair say in the running of OUSU and its decision-making processes. When Keble's JCR comes to a decision on whether to support a particular OUSU motion or not, I vote according to the JCR's opinion.
 Contact me if you have any questions on a specific OUSU issue, or if you would like to know how I intend to vote on a particular issue and believe that it should first be discussed in our JCR before I go to vote.
---
Entertainment Officer(s):  Fergus Whimster, Laura Tregidgo, and Matt Scott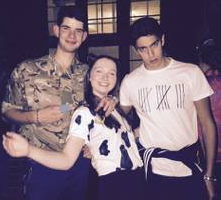 As Entz it's our job to organise fun events for the whole JCR to enjoy. This involves BOPs (college parties), film nights and even free pancakes on pancake day! We're always looking for new ideas so don't hesitate to give us a shout if you have one, and make sure you join our Keble Entz Facebook page to keep up to date with what's going on or get in touch with one of us.
---
Charities and Donations Officers:   Dani Alvarez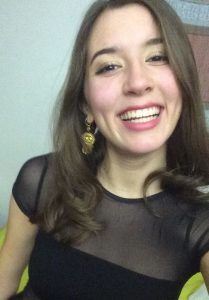 As Keble's Charities and Donations Officer I'm in charge of organising fun events each term to raise money for college's chosen charity, which is voted on at the start of the year.
Events include the Christmas Pantomime, Charity Nights at the bar, and the Charity Croquet Tournament.
I also oversee the charities fund. Students can propose motions for the JCR to donate money from this fund to a given charity at any point in the year.
If you have any ideas about fundraising initiatives in Keble or any questions about charities and donations in general feel free contact me (email or FB)!
---
Environment and Ethics Officer:   Jack Plamer
As E+E officer I'm going to reduce the amount of packaging that hall uses, increase awareness of quick and easy ways to be more environmentally friendly, and continue spreading the recycling bag love.
Feel free to contact me if you have any ideas for environmentally-friendly initiatives within college, or if you have any questions regarding the schemes already in place!
---
Arts and Publications Officer: Una O'Sullivan
I'm the Keble's Arts & Publications Officer; I am in charge of the Keble Arts Society as well as Keble Arts Festival, which is a week-long event in Hilary term, and I'm putting on events relating to the arts (open mic nights, etc). I also facilitate the magazines and publications that the Keble JCR sponsors or keeps in stock. Contact me or post on the Keble Arts Society Facebook page for any questions regarding any the arts or events at Keble, or if you want to get involved in Keble Arts Festival!
---
Freshers' Week President:   Michael Venables
I'm the JCR Freshers' W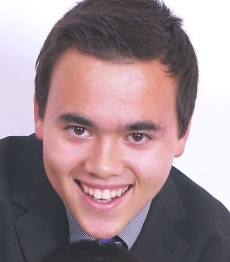 eek President which means that my main role is sorting out the timetabling of Freshers' Week and ensuring that all new students are welcomed into the college environment! I'm also involved in organising the introductory events and putting on events with college parents throughout the year!
---
 Non-Committee Positions:
Sports Rep: Henry Farr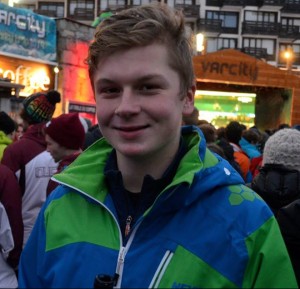 Hi, I'm Keble's Sport Rep for the 2015-16 academic year. I manage the registered Keble sports teams as well as the sports cupboard. Contact me if you have any sports-related (including the sports budget) questions!
---
BME Reps:  Faris Qayyum, Renee Kapuku & Abhisvara Sinha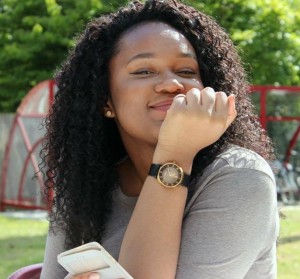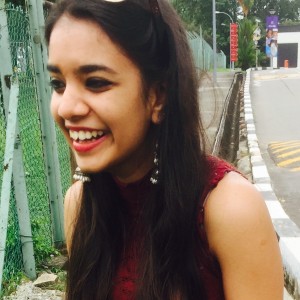 As the Black Minority Ethnic (BME) representatives, we're in charge of making sure that Keble remains an enjoyable environment for the BME students in college. We organize events aiming to bring together the BME community, engage with the access program to ensure the increased admission of BME students to college, and act as representatives for the voices of BME students on Keble's JCR committee. If you need someone to talk to about problem's you have faced, or simply want to send us some suggestions, come along to one of our events or drop us an email!
---
LGBTQ+ Reps: Niamh White & Yolanda Shamash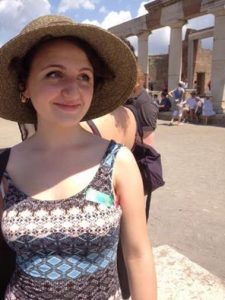 As LGBTQ+ officers for the college, it is our role to ensure that students who are part of the LGBTQ+ community at Keble feel comfortable and welcomed by the college. We will be organising a number of exciting events this year for LGBTQ+ students and allies, such as bar swaps with other colleges' LGBTQ+ societies, talks, and relaxed evenings in the JCR. As well as the social side of the job, part of our role is to support individual students by helping them out with any welfare issues they may be experiencing. Whether you're worried about something to do with sexuality or gender, or just finding Oxford life a bit much, you're very welcome to come to speak to either myself or Niamh.
---
International Student Reps: Esben Wilken, Joel Lim, & Sara Ng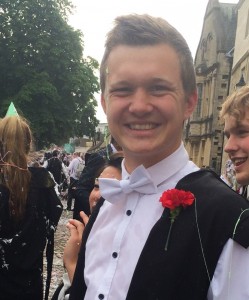 We are Esben, Sara, and Joel, the international reps this year. Keble has a diverse student population, with the current undergraduates representing over 20 countries, so your international struggles definitely aren't being faced alone (even your JCR and MCR Presidents are international)! Our responsibilities are to represent the interests of international students in the JCR and look after the welfare of Keble's international community. If you are an international student, then please feel free to contact any of us with anything regarding your life as a foreigner here at Keble.
---
Disabilities Rep: Jia Wei Loh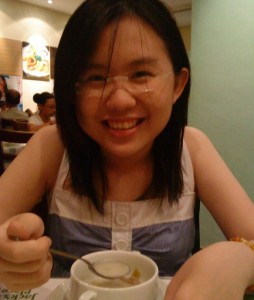 Hi there, I'm Wei and I'm the Disabilities Rep! I represent all the students with disabilities in college. Catch me in person, drop me a Facebook message or send me an email if you have any enquiries regarding disability welfare and provisions.
Keble is currently undergoing construction to make the college more accessible to everyone, with more ramps around college. They are also trying to put in a lift to get to hall, more details to come!
---
IT Rep: Morgan King
I'm the IT Rep and I am responsible for the JCR Website and for running the JCR Elections in conjunction with the JCR Secretary. Contact me if you have any suggestions about improvements to the JCR website. I am also willing to help with IT related problems (e.g. difficulty connecting to eduroam).