Oxford can sometimes seem like a world unto itself with its baffling terms and indecipherable language. But fear not – for we are here to help! Whether you are confusing your Coming Ups from your Sending Downs or do not know if it is time for a Tute or a Collection then you need look no further: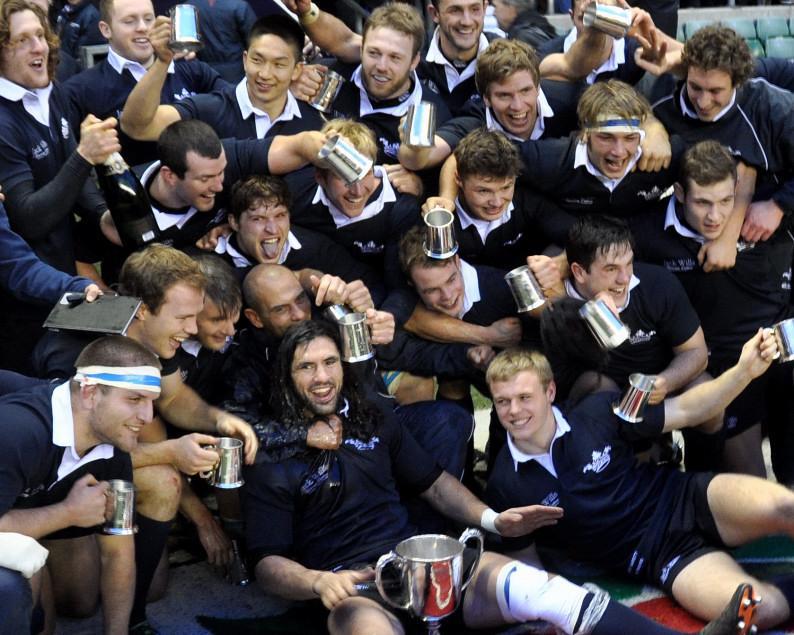 All-nighter – You see the sun rise in the name of work.
Ashmolean – The huge museum opposite the Randolph Hotel on St Giles.
Black Tie – A formal dinner, or the clothing worn at said dinner (a cocktail dress for girls and a tux with bow tie for guys).
Blue – Sporting award for representing the university, especially against the Tabs (q.v.).
Boathouse Island – Island located where the Cherwell meets the Thames (Isis). Several colleges have boathouses here and it is common for people to come here to watch Torpids and Summer Eights.
Bod – Abbreviation of Bodleian, the greatest library in all the land.
Bodcard – Your Oxford University student card, lose this and your life will end. But then you can pay £10 to get a new one and life will go on as normal.
Bridge – Where you will be every. Thursday. night. Keble's official favourite nightclub.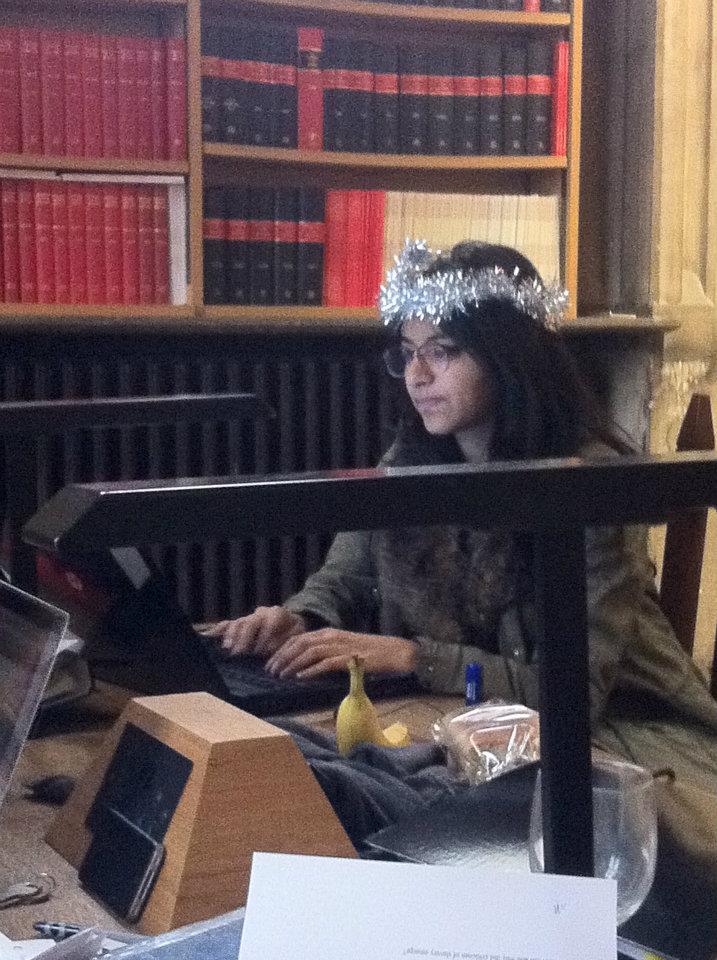 Bump – Rowing term. You ram the boat that starts in front of you. See Summers Eights and Torpids.
Carnation – A flower worn during exams. White for the first, pink for all those in the middle and red for the last exam.
Cherwell – The name of a river that runs through Oxford and meets the Thames at Boathouse Island. Also the name of one of the major student newspapers.
Christ Church Regatta – Regatta for novice rowers. Takes place in Michaelmas Term.
Collections – College examinations sat in 0th week.
Cuppers – Inter-collegiate sports competitions.
Commemoration Ball – A select few colleges hold commemoration balls, usually white tie and held once every three years. You should attend at least one whilst at Oxford.
Dean (Senior) – Tutor in charge of discipline and welfare.
Dean (Junior) – Graduate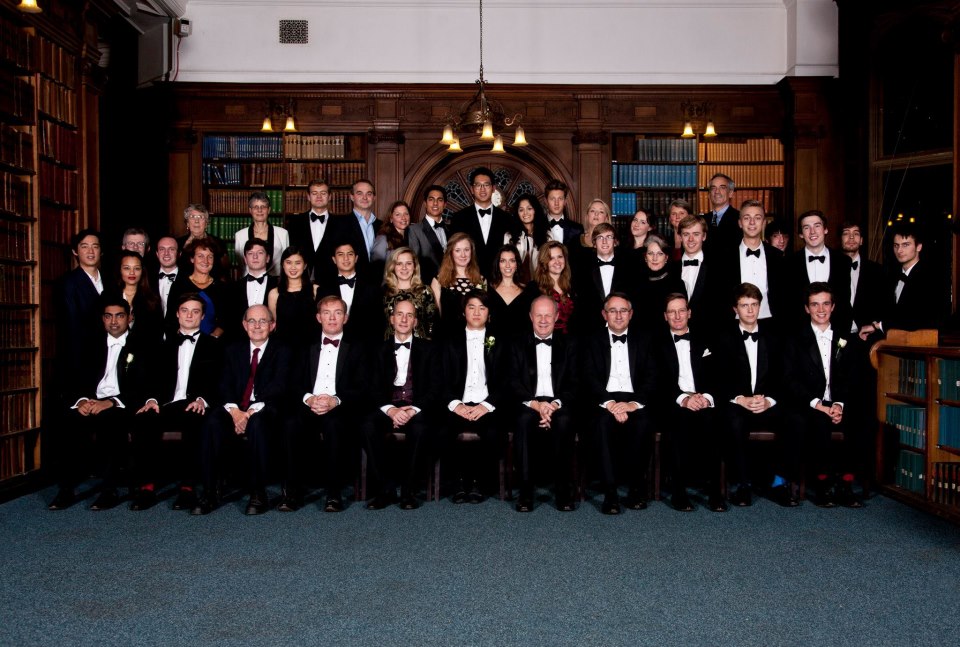 students charged with enforcing discipline – mostly shutting down parties. Also has a role in the provision of welfare within the college.
Deaned (verb) – The act of being disciplined by the Senior Dean.
Essay crisis – Affliction mainly suffered by Arts students (self inflicted). Can turn into an all-nighter.
Finalists – 3rd years in the final year of their degree – best avoided during Trinity term!
Go Down (usu.) – Leaving Oxford at the end of term, again applies even if you live 'up north'.
Hack – Derogatory term for those who choose to dabble in student politics, most widely used in conversations involving Union Committee members.
Hall – Where you eat and sit your college examinations.
High Table – At the top end of Hall, where the SCR eat. (They have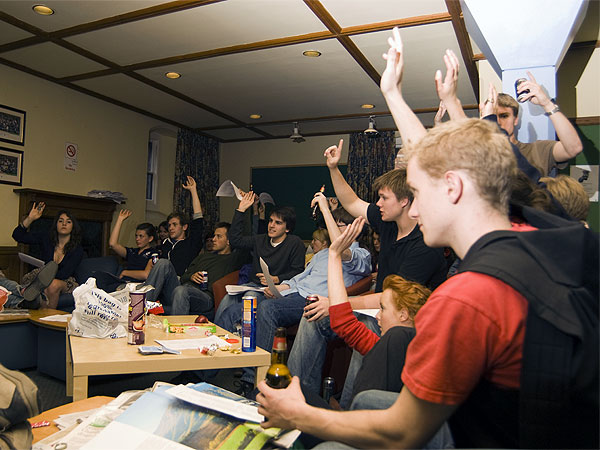 much better food.)
Hilary Term – Spring term.
Isis – The part of the Thames that flows through Oxford. Lots of rowing happens here.
JCR (Junior Common Room) – The body of undergraduates and the room in which they go to chill out.
Lodge – Galileo got it wrong; this is the centre of the universe. Place to go to check your pigeon holes, where mail is deposited.
Magic Gate – The gate out of Keble onto Museum Road.
Matriculation – Formal admission to the university. Involves wearing sub fusc and being pointed at by curiously excited tourists.
MCR (Middle Common Room) – The body of Keble graduate students, and the room in which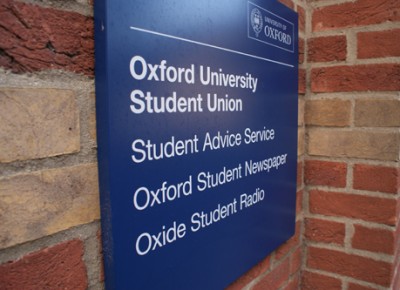 they chill out. If you befriend a graduate you may be able to take advantage of the 'free' food which they keep in there.
Michaelmas Term – Autumn term, which cunningly never includes Michaelmas itself.
Mods (Honour Moderations) – First set of university exams in certain subjects (see also Prelims).
OURCs – Oxford University Rowing Clubs, has authority over the conduct of all college rowing crews and is responsible for organizing Torpids and Summer Eights.
OUSU – Oxford University Student Union, the umbrella organisation over all JCRs.
OxStu – The rival to the Cherwell student newspaper.
Park End – The popular Wednesday night haunt for Keble students and the "official nightclub of University sports teams".
Penals – Exams given as punishment for a serious lack of work. Most commonly prescribed after an abysmal college examination result.
Pidge (Pigeon Hole) –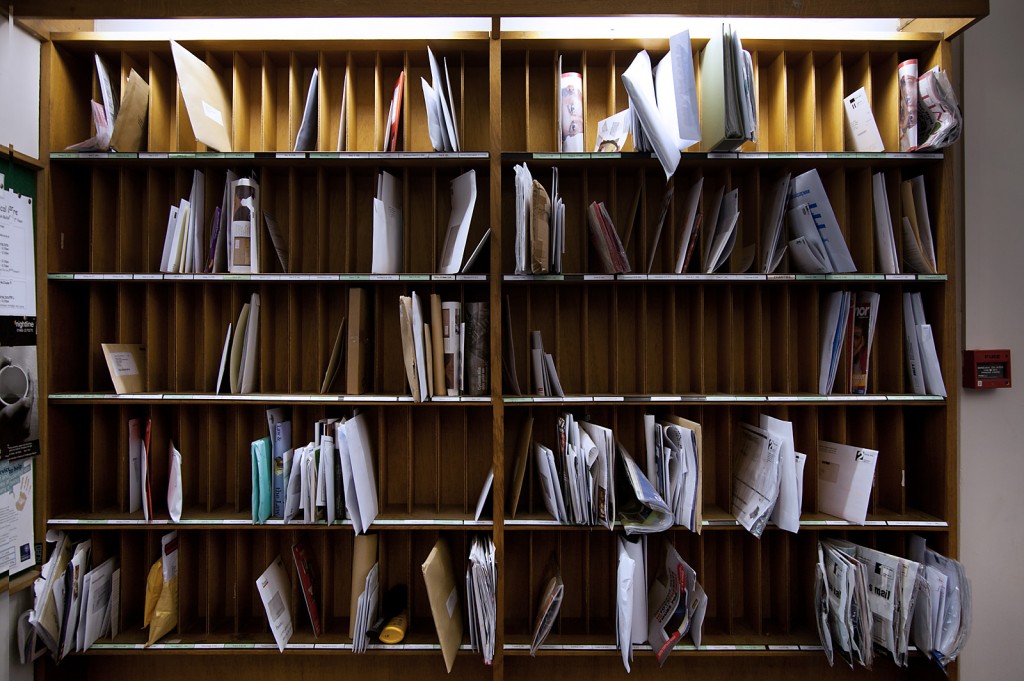 Small box in the Lodge with your name on it, where all your mail gets deposited. Handy way to leave gifts and messages for fellow students if you're finding them difficult to track down.
Pigeon Post – The (free) University postal service. Delivered by men on bicycles.
Pitt Rivers – Natural history museum opposite Keble's Lodge. Be warned – despite its size, many tourists find it hard to spot so be ready to give directions even when all but inside of it!
Prelims – First set of University exams in the subjects that don't call them Mods. You need to pass in order to keep your place at Keble.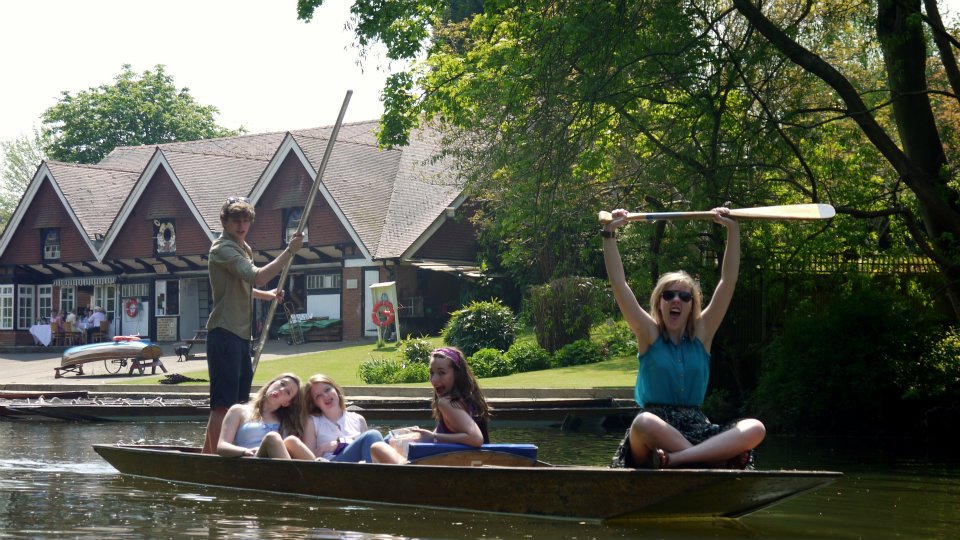 Proctors – Big, scary, important people in charge of the university. Try to avoid.
Punting – Primarily a Trinity term pursuit, a gentle (but occasionally wet!) trip down the Cherwell.
Rad Cam (Radcliffe Camera) – Big domed library and part of the Bod.
Rustication – Being asked to leave Oxford for a period of time as a punishment for misbehaving.
Scholar – Someone who does well in their college exams or is talented in music. They get to wear special gowns with sleeves.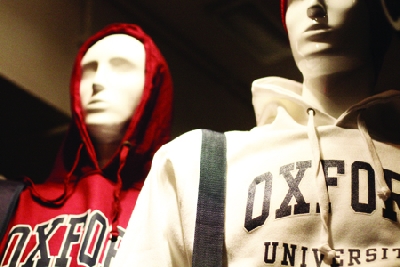 Sent Down – Expulsion from the university. For ever. Not good.
Stash – Any item available for purchase with the college logo on it, so t-shirts, hoodies, mugs etc.
Sub fusc – Official academic dress.
Summer Eights – Rowing regatta in Trinity Term. Primarily a chance to drink Pimm's down by the river.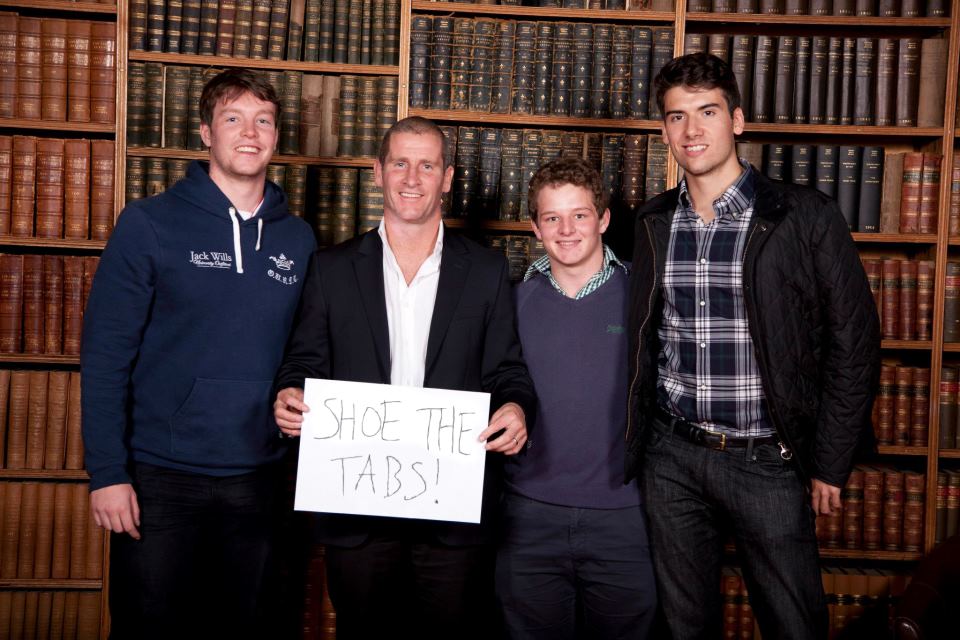 Tabs – Students of "the other place" (Cambridge).
Torpids – The Hilary term rowing regatta.
Trashing – The act of covering people in various things when they finish exams.
Trinity Term – Summer term.
Tute – Short for tutorial.
White Tie – Full length dress for girls and tails for guys.