Jem Jones and Luke Moss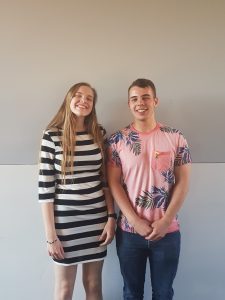 Hey Keble! We're your welfare reps this year and our job is basically to make sure life at Keble is as enjoyable and comfortable as possible for students. We organise Welfare Teas and the Peer Support Sessions, can provide free condoms, dental dams, lube, and pregnancy tests on request, and also try to raise awareness of welfare issues (such as STIs, revision, stress, and mental health). We are ably supported by an amazing team of peer supporters and we all hope that if you should ever have any issues or if you would simply like a chat you will get in contact with one of us.

Check out the welfare page on the website for more info on our roles and other useful welfare info! 
jemima.richardson-jones@keble.ox.ac.uk
Luke.moss@keble.ox.ac.uk