Maryam Sajjad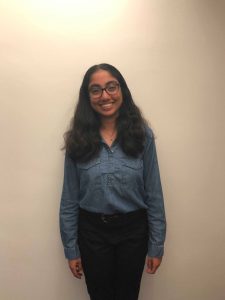 Hi, I'm Maryam. I currently study engineering and I'm the new international rep for the JCR here at Keble 🙂

I've lived in Pakistan my entire life so know exactly how scary coming to university abroad is. My responsibilities include easing worries of incoming international students. I want all international students to feel comfortable during their time here, so that settling into uni life in the UK is slightly easier. I will be organising several events in the year, celebrating the diverse cultures within Keble. Feel free to drop me an email, message on Facebook or meet me for a cup of tea (I'll make it of course) if there is anything in particular that's troubling you and would like to chat about or need advice about at any point in the year 🙂

Please feel free to contact me and please join the Keble international students Facebook group.
maryam.sajjad@keble.ox.ac.uk