With the generous help of the Keble Association, Keble Arts Festival is an annual week long celebration of the arts in and around Keble during Hilary Term. Run by the Arts and Publications officers, the Festival aims to bring everyone in Keble together around our vibrant artistic community as well as showcase Keble to the rest of the university and world.
If you're looking to get involved with KAF, watch this space and find the KAF stand during Fresher's fair. The KAF Timetable will also be posted here nearer the date.
~ § ~

21st April to 28th April
Please visit their website and facebook page for the week's round-up.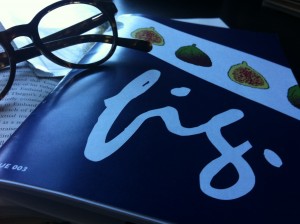 KAF Launch Night (21st)
KAF invaded Keble Bar for the launch of Keble annual anthology of undergraduate prose and poetry, Fig., as well as the Festival itself. Played in by Garfunkel and followed up by Evans The Death, the evening was a fantastic start of the week – setting a precedent for a week of high turnouts and inspiring enthusiasm.
Poetry Evening (22nd)
We laughed and we cried! Our talented poets Steve Larkin, Paul Askew, Phoebe Nicholson and Andrew Ridker brought Keble Café to a standstill with their electrifying performances.
.
Screening: The Spirit of '45 (23rd)
A fantastic film in today's political climate. Long live the spirit of '45!
Life Drawing (23rd)
Local figurative artist Sarah Spackman taught us an invaluable lesson in drawing the naked form, for all levels of competency! A lot can be learned in 2 hours.
Oxford Film Fund: 5 Shorts (24th)
The Oxford Film Fund presented an impressive selection of 5 short films – written, directed and produced by Oxford University students.
.
A Spring Showcase (24th)
Dream Again Dance Co. dazzled us with improvisation and pieces from their brand new repertoire!
Hacked Off Films presents: Black Swan (25th)
Hacked Off Films pulled out all the stops with their take on Darren Aronofsky's Black Swan. With black tie, a champagne reception, live band and ballet dancers this was a truly immersive cinematic experience! Photos coming soon…
.
Comedy Night (26th)
Lewis Evans compered a night of hilarity that saw The Awkward Silence, Rachel Watkeys-Dowie, Alex Fox, David Meredith and George Mather bring the house down!
.
Art History Talk and Workshop (26th)
Award-winning artist Kirsten Norrie lead us through a brief tour of observational art through the ages, followed by an energetic practical workshop – opening our eyes to new ways of recording still life.
Alice in Wonderland Croquet (27th)
To celebrate the final day of Keble Arts Festival, we were treated to Pimms, shisha, a caucus race, lobster quadrilles and plenty of croquet by the Cheshire Cat, Mad Hatter, White Rabbit, Queen of Hearts and Alice of Wonderland herself. All on Keble's Pusey Quad!
Thank you all for an amazing week.