State of the Common Room
Welcome to the JCR's State of the Union. Part trumpet blowing, this is also a record some of the successes of the term and more importantly we can see what is left to do (New Year's Resolutions – coming 2014). This is not a full list of every task we have done as that would be far too boring a list for me to write, never mind for people to read. These are just the highlights, like Match of the Day.
A brief disclaimer: each section of this article was written by its relevant officer, so apologies for the stylistic changes from report to report.
The JCR as a whole:
Moved to weekly JCR meetings
Got a pool table, a piano, a display cabinet and a PS3.
Made folklore, by topping the Queen's portrait with the Missing Coffee Cup saga.
Got some new officers: Vice-President – Chris Allnutt E+E – Jake Palmer          Entz – Deanna Greenhalgh, Severin Limal and Greg Albery Careers + Alumni – Emma Brand
Paid our respects to others: Vice-President – Luka Boeskens E+E – Fiona Elliott Entz – Sascha Eady, Joel Duddell and Tom Stokoe Careers + Alumni – Sort of Gompels
Liaised with college regarding welcome drinks and decanal issues (phrased diplomatically)
Finally took a JCR kitchen proposal to committee level. The 6 page document is available to be read, and governing body will be discussing the issue at the start of a new year. (#keepthejcrkitchenalive courtesy of the MCR President)
Stocked the lodge with cheap bike-locks, which has saved students around £500 this term.
Carried on James' legacy by learning how to use the website, and I will take this opportunity to apologise for spamming the noticeboard.
Vice-President:
Organized trials for a JCR/MCR University Challenge Team (Congrats to Hossein Sharafi, Peter Larner, David Owen, Emilie Brignall & Nathan Graff)
Decreased selected bar prices by a few cents, to be implemented at an undefined time in the future;
Re-enforced the washing machines to be repaired within at most least 2 days;
Potential slight diversification of the sandwich selection.
Administered the finances of the JCR, ensuring all reimbursements (other than one) have been made within one day of receiving the necessary paperwork and details.
Ensured the matriculation photos ran smoothly
Created a short battels guide so first years knew what to expect in each battels statement!
Organised, along with Welfare, a chocolate fountain event
Ensured College took responsibility for paying the license fee for the TV in the bar
Organised the Children in Need Raffle and bar tournaments raising in excess of £975 for charity.
Created the JCR discount card!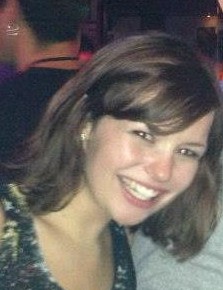 Secretary:
* Successfully inducted the Freshers to the JCR; well-attended induction session; disposable camera idea went down well with the Freshers and montage in the JCR to prove it; several motions submitted by first years early in the term; first year candidates for committee positions in 6th week
* Great emails (I think you'll agree?!) on time, colourful as promised, coherent minutes produced (clutching at straws here)….
* Organised entertaining and largely well attended JCR meetings with the help of Jack Field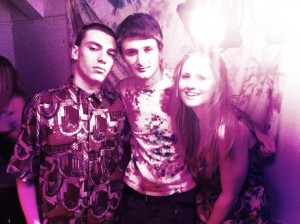 Entz:
Organised two great bops
Fixed the speakers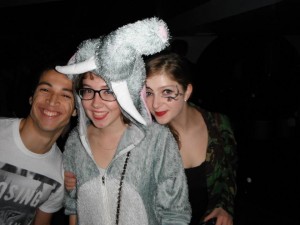 Welfare:
Peer Support Drop In Sessions
Text-a-Mince Pie
Welfare Teas, including an introductory session for Freshers
Fruit Bank
5th Week Blues events including a free Zumba Class and Film Night
Provision of condoms, lube, and pregnancy test with a condom machine to come in Hilary
Working with the Dean to resolve and clarify Welfare issues
This term we have met with the Senior Tutor to finalise the implementation of Academic Feedback Sessions, a new more personal system of feedback designed for you. This will be trialled in Hilary Term with a view to rolling it out to all subjects next year if successful. Our main successes this term however have been in Access, or outreach. We have sent (I believe) an unprecedented number of students to our target region this term, where they have met around 400 aspiring School pupils and carried out presentations, Q&As and mock interviews. The latter programme was described by school staff as "insightful and inspirational" and we were spontaneously sent a card by some of the students. On top of this , we continue to run up to three school visits a week, dedicated essentially myth-busting. A busy term!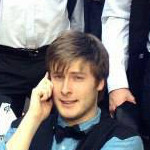 Accomodation: 1) Did the ARCO ballot 2) Pushed for hobgoblin in the bar and for lower spirit prices 3) Passed a motion for the college phone book, more coming next term 4) Organising a new pool table for the JCR 5) Organising various art competitions for the bar which will come to a head next term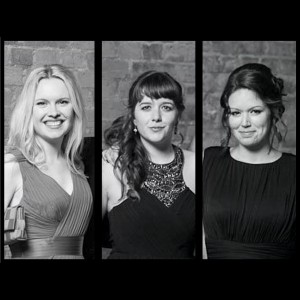 This term Arts&Pubs have …. * Ran weekly Art Soc plus extra slots … * EXTRA Art Soc – on 5th week and 8th (Artsmas) * Keble goes to Endgame * Artsmas events in Bar after panto * Set up our KAF Subcommittee * Bought publications through JCR Motion – Oxfam Syria Appeal Anthology * Will open submissions for all entries to Fig.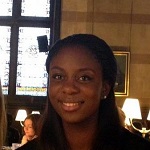 Charities:
Organised between several members of the committee to organise the 5th Week Blues event, and was particularly involved with Keble Goes Bear Faced

Along with Alex Fox produced a very memorable Panto which raised a lot for charity.

Among the great causes this term have been: Meningitis UK, DEC Philippines Appeal and Movember Europe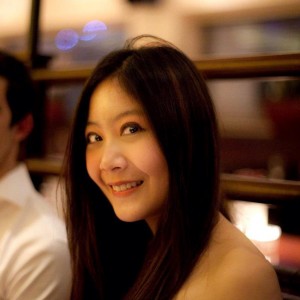 OUSU:
Attended the bi-weekly meetind and fed back to the JCR on key issues such as the Vice Chancellor's speech and the protests regarding lecturer's wages.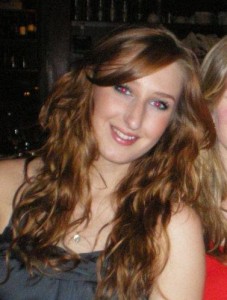 E+E:
A term of dealing with the JCR bikes, we got a new bike and bought them some lights
Organised the Student Switch-off Campaign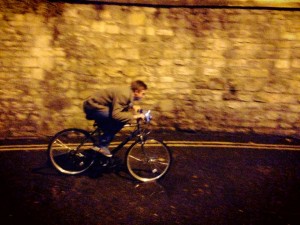 Equal Ops:
Our saga begins in that week of joy and confusion known in common parlance as freshers' week, a week practically lost in the mists of time (otherwise known as October). On the fifth day of freshers' week, Keble gave to you a sexual consent workshop, run by Flo and I. Now, I'm not saying that there were lots of people there, not when compared to, say, the number of people watching the moon landing, or the number of people out there who are big fans of oxygen, but we definitely turned up. That was part of a scheme championed by my predecessor, actually, so very Keble related. What came next? Well, the black history month movie night of course, where one of Spike Lee's finest, and most controversial, works was displayed for the enjoyment of you guys. It was, of course, 'Do The Right Thing', and personally I thought it was a brilliant movie.
Who could forget, too, the Disability Awareness Week Games Night put on in our very own JCR! There were competitions, there were blindfolds, there were phones, there were people headbutting the table in an attempt to text. You think I'm joking? Fine then, have some proof!
Proof! There you go! A good time was had by all, and hopefully some people became made aware of how difficult everyday activities can be for those people who have disabilities. But don't stop looking now, boys and girls, because there's more to come next term! So stay tuned for LGBTQ month and more, coming up, after this holiday break. Merry Christmas!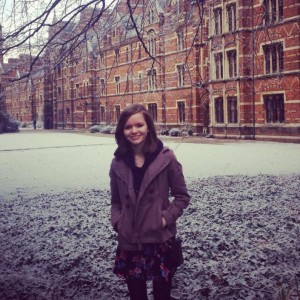 Freshers' Week President
Pusey Room welcome on Monday
Stash organised including hoodies, t-shirts, mugs, diaries
Roving welcome team
Gate shifts
Helpers for evening activities Monday-Friday
Tour of Oxford
Assistance with Keble induction
Keble Treasure Hunt
Keble Freshers' Fair
Oxford Union Tour
Oxford University Student Union Freshers' Fair Escort
Gerard's Bar Quiz Setup
Jazz Night including In The Pink/Alternotives
 Speaker:
We got a new one:
Made some memorable trailers
Bought him a bell
Introduced story time to the JCR
'We should all want a smarter, more effective government. And while we may not be able to bridge our biggest philosophical differences this year, such as whether the toasties in the cafe are better or should Matt be allowed to sing at next term's open mic, we can make real progress. With or without this College, we will keep taking actions that help the common room grow. But we can do a whole lot more with your help. Because when we act together, there is nothing the JCR of Keble College can't achieve.(except a kitchen)" – Barack Obama, Jan. 24, 2012