Treat yourself for the beginning of a new year
Just moved in to a lovely new room but worried about damaging Keble's time-honoured plaster work with wall fixtures? Shiny new bike that you worry might catch the attention of thieving hands? Arrive at the bar near dying of thirst but have forgotten your wallet?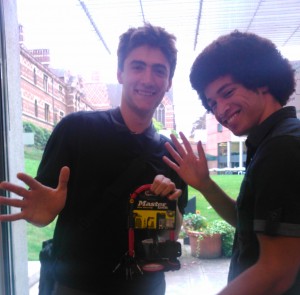 Worry not. The JCR has been working hard with the highest authorities in Oxford this summer to solve all these problems.
College-approved wall fixtures pack of 6 selling at the Lodge for £6
OUSU-approved super-strong bike locks selling at the Lodge for £15 (Committee members not included)
Bod cards now accepted in the bar (credit/debit cards no longer); top up your card via the link on the meal booking website