Result of President's hustings challenge…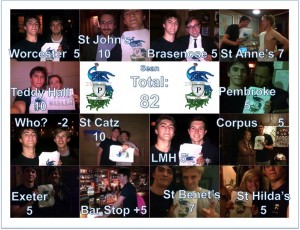 Sean Tomas Ford brought home gold in the President's hustings challenge last night. He scored a mighty 82 points!
Alex Connolly was not far behind with an impressive 64 points!
Both candidates did an amazing job with both of them sticking it through until midnight.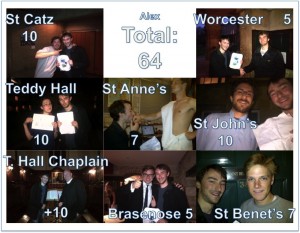 Don't forget that elections for President, Treasurer, OUSU Rep, Accommodation, Arts & Pubs, Academic Affairs, and Charities & Donations are this Thursday! Results will be announced in the bar just after 8.15pm.